The rise and tragic fall of Pitt basketball
By Anthony Jaskulski | Mon, 03/12/2018 - 04:07
Mar. 7, 2009 was more than a sunny, brisk day in Pittsburgh. That day nine years ago was hardwood ecstasy, a constant drug that flowed through the veins of a western Pennsylvania college basketball junkie faster than it takes the bathtub section of I-376 to overflow with water after a raging rain storm.
This was the apogee of Pitt Panthers basketball.
The now-surreal climate that day forming in Petersen Events Center, which tried its best to hold 12,908 screaming fans, while surely giving the city fire marshal a panic attack, was palpable for the entire city.
When Bill Hillgrove announced a starting lineup containing Dejuan Blair, Tyrell Biggs, Sam Young, Jermaine Dixon and Levance Fields, little did the legendary local broadcaster, the student section, the rest of the fans or myself know that this would arguably be the greatest lineup that would ever bounce a basketball atop the steep hills of Oakland.
With Gilbert Brown, Ashton Gibbs and Brad Wanamaker contributing from the bench, this team seemed almost unscrupulously loaded, and they used those talented powers to piece together the greatest season of basketball in the steel city in recent memory, which culminated with that scenic Saturday when No. 1 ranked Connecticut did its best to remain near the top of Big East hierarchy.
Future NBA lottery pick Hasheem Thabeet, who was flipped over the back of Blair on a rebound attempt in the first game between these two Big East juggernauts, came out swinging, tomahawking a dunk right over Biggs to open the scoring.
The No. 3 Panthers were not amused. That sound, cool, methodical team felt out UCONN for the first seven minutes of action, and then the extremely undervalued Wanamaker rattled off seven points in a 9-0 run that put Pitt ahead by 10. They would not look back.
Petersen Events Center must have shifted several inches off its foundation that day, as the raucous house that shook the place from jump to final buzzer watched Young punch in 31 points, Blair shove around Thabeet, with a typical (for him) 22 point- 23 rebound-performance. Wanamaker finished with 13, Fields added 10, and the Panthers won 70-60, taking their rightful seat amongst the throne of basketball supremeness.
"This is an unbelievable feeling," said Blair after the game. "I don't think I can get any higher than this."
It was as if 'the big fella' was speaking for the entire basketball-loving contingent of Pittsburgh that day.
History watched as the Panthers were one of three Big East teams to earn No. 1 seeds for the NCAA Tournament that season. The brakes were abruptly put on that magical Pitt team, who was a Scottie Reynolds coast-to-coast drive and finish at the rim with just seconds remaining in the Elite Eight away from its first Final Four since Franklin D. Roosevelt held office.
"It hurts when you work this hard and come up this short," said Fields, who could not contain the tears that spilled down his face, ponding on the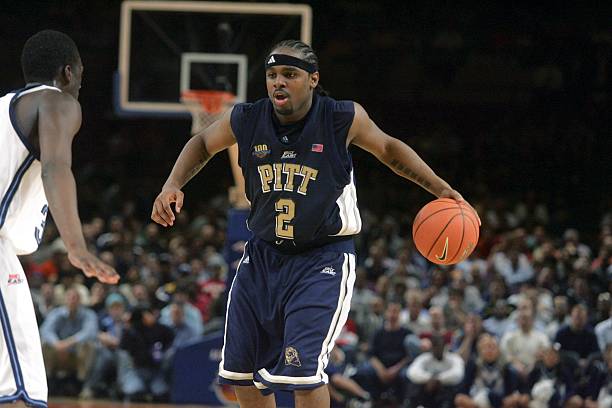 table he sat at during the post-game press conference.
Levance's tears couldn't have been just for that 78-76 Villanova win over Pitt in the tournament. Those tears were surely shed for the state of disarray and disappointment that has replaced the glory and greatness in Pittsburgh's most exclusive winter collegiate sports team since then.
The Panthers, albeit briefly, did move on gallantly after that historic 31-5 season. They won the Big East regular season just two years later, and broadcaster Bill Rafferty, who famously told Jerome Lane to send it in two decades earlier, would remind a nationally-televised audience that, "the beast of the east is alive in Pittsburgh."
Levance's tears become my tears. They should become your tears as well, because the 2011-12 season marked the steady decline of a patient in dire need of a heart transplant that lay on a table helpless until that flatline inevitably approached.
That 2011-12 season was mired by a Travon Woodall injury, which forced a shooting guard (Ashton Gibbs) to run point, and the results were a dreary 22-17 season that concluded in a CBI championship over Washington St.
"It's funny, and its our rivals, so its nice to see them in that spot, but in the same sense [we] wanted them to be in the [NCAA Tournament] and maybe place them, because it's not the same without Pitt in it," articulated West Virginia point guard Truck Bryant before his Mountaineers lost to Gonzaga in the first round of the NCAA Tournament in Pittsburgh.
The angry sentiment started to flow, and it turned that sweet junky high into a bottomed out, relapsing low.
Give 'em a taste of success..
The late, underappreciated lead singer of Blind Melon, Shannon Hoon once said: we've seen a lot of people self-destruct because of a small taste of success.
When a team like Pitt goes from the misery and unlawful days of Ralph Willard to the foundation of success built—seemingly overnight—by Ben Howland and Jamie Dixon, the fans; the University expects it to stay a consistent stream. They demand that the cultivation project consists of something more, something even unrealistic in terms of the college basketball landscape and where a program like Pitt stands in the food chain. The demand grows larger as each year goes by, even if the supply remains balanced.
Alas, an identity crisis amongst the University of Pittsburgh men's basketball program was born.
Dixon reached the NCAA Tournament in 11 of 13 seasons with Pitt. He drove the vehicle to a 328-123—top five in the nation in that span—record, 143 Big East wins, 28 ACC wins (in three seasons) with two Sweet Sixteen appearances, one Elite Eight, two Big East regular season championships and a Big East tournament title in '08. Howland led the team to two Sweet Sixteen appearances in three seasons with the team, before his departure for UCLA in 2003-04.
Prior to the Howland/Dixon regime, which began in 1999-00, the Pitt basketball program made a combined 10 NCAA Tournament appearances since 1960, spread out amongst six underachieving coaches.
But it didn't matter. After 2011-12, it wasn't exactly prostrate but decline was noticeable. The following year, Pitt had its doors blown off by Wichita St in the first round of the NCAA tournament in its inaugural season in the Atlantic Coast Conference. While they shocked North Carolina in the ACC tournament a year later, a loss to 1-seed Florida in the dance marked for a second-round exit. Two more seasons of finishing middle of the ACC pack later, the paradigm shift heard 'round the college basketball world commenced.
Scott Barnes, the homewrecker
Mar. 22, 2016
It was a much melancholier day, though most myopic Pitt fans embraced it. The rain was steady, the cold was constant and new Pitt Athletic Director Scott Barnes told the media that the search was officially on for Pitt's newest head coach, as Jamie Dixon left for TCU when his buyout was lowered to a must-take sum for Dixon's alma mater.
"We want a more exciting style of play," Barnes said in an interview with 93.7 The Fan's morning show.
"It's not a knock on Jamie, necessarily," Barnes continued. "Old habits die hard, and coaches – one of the things that I've seen in my 28 years – is it's really hard to change a coach's sort of style of play and their philosophy, right? And so, as much as we want to talk about changing, or doing something different, a lot of times we kind of gravitate back to what we've done."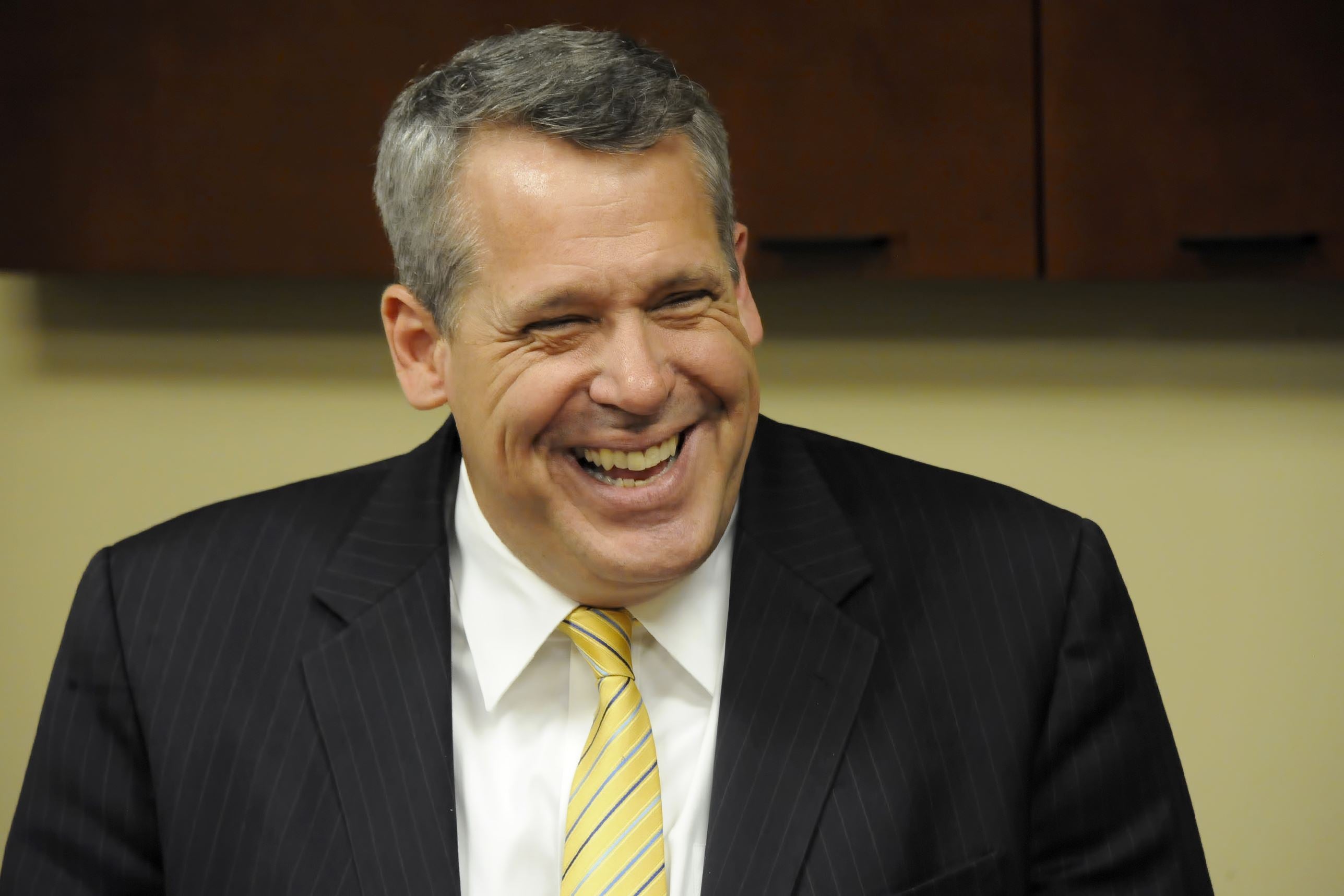 Jamie Dixon's TCU Horned Frogs finished atop the Big 12 in field goal percentage at 49.9% this season, while clipping second in scoring offense with an average of 83 points per game in a league that led all other power conferences in offensive statistics.
"I adapted to [Big 12] play," said Dixon after a one-on-one interview in Morgantown this year. "That's a part of being a coach and making the necessary adjustments with the team you have and the league that you play in to be successful.
Dixon's fast pace, exciting style of play in Ft. Worth, earned TCU a No. 6 seed in the NCAA tournament.
Let's not lose focus on Barnes, however, when I ask the question of, should we really take any substance out of a two-faced numbskull AD that treated Pitt like a temporary outpost; a quick appetizer before getting to the main course on the west coast, ultimately Oregon St?
Barnes only lasted two years at Pitt but he casted upon the basketball program years of irreversible turmoil and decay when he allowed TCU to buyout Dixon, instead of keeping Pitt's revivalist for a contract that lasted until 2023. Was change really that necessary? After all, his hiring of Dixon's replacement that never belonged soon after, inevitably did to Pitt basketball what sex, alcohol and load-bearing body ailments did to Tiger Woods.
Wrong man, wrong place, wrong time
Kevin Stallings surfaced out of nowhere, like a sprouting hair on a Siamese cat, working through a coaching candidate list littered with names like Archie Miller, Bryce Drew, Dan Hurley and Greg Kampe.
Barnes used the North Carolina-based firm Collegiate Sports Associates headed by president Todd Turner, who just so happened to be the athletic director at Vanderbilt in 1999, where he hired Stallings out of Illinois St. Stallings remained at Vandy for 17 seasons, standing as the winningest coach in the SEC-based schools' history, boasting a 332-220 record with the Commodores.
Stallings earned just shy of $10.5 million in his final six years at Vanderbilt, where his Commodores exited the NCAA Tournament in the first round in
four of five of those seasons.
He recruited NBA talent ala Festus Ezili, Damian Jones and Wade Baldwin, but in just seven NCAA tournament trips with Vanderbilt, he led the team to the Sweet 16 twice. Baldwin's senior year concluded an underachieving 19-15.
The sometimes exasperated but always candid coach also had some brushes with controversy, including a Feb. 26, 2015 ear-beating given to the then Vanderbilt guard Baldwin, in which an ESPN microphone caught the coach telling the star player during a post-game handshake with the other team that, "I'll fucking kill you."
Attendance dipped as did Vanderbilt's play in Stallings' final seasons in the SEC, including an awful average of 8,862 in 2014-15. Just a year later, an embarrassing 70-50 loss to Wichita St. in the opening round of the NCAA Tournament would mark the last game Stallings would coach in Nashville.
Still, cronyism prevailed and Turner managed to persuade Barnes, Chancellor Pat Gallagher and the University to grant his then 55-year-old coach a one way ticket to Pittsburgh, where he would finish with an embarrassing 4-32 record in two seasons of ACC play—with an 0-18 record last year—where Dixon coached the team to a 28-26 record in three seasons.
Can you blame Kevin Stallings for taking that illogical six-year deal? In such a Forrest Gump fashion, Stallings, who was hanging with little breath he had left from a self-made albatross at Vanderbilt, was serendipitously granted new life by a search firm that had his back and an athletic director on his way out who just didn't give a shit.
Stallings ran into embarrassing moment after embarrassing moment at Pitt, but he never left his players behind. Guys like Sheldon Jeter, Jared Wilson-Frame and Ryan Luther publicly went to bat for Stallings when he was fired by acting AD Heather Lyke just a week ago.
The coach cared. The man was good, decent and honest and he knew an X and O or two about the game of roundball. He tried to build an identity for a team but was given an unrealistic timeframe and a set of limited resources that could have gotten Lute Olson fired.
Stallings could never get over the hurdles that were Jamel Artis, Michael Young and Cam Johnson's father's selfish, undisciplined egos, or to build around a team a year later that boasted a lineup with four freshmen and a junior college transfer after Luther went down with a right foot injury in early Jan.
Kevin was put in an unwinnable circumstance from day one. Don't put the blame on coach.
Life after death
The cavities were never filled, the root canals were never performed, and the result, a mouth filled with rotting teeth and irreversible nerve damage.
Luckily, the right kind of implants can make this Pitt basketball program new, clean and shiny once again.
It will take time. It will be arduous.
If and when Heather Lyke decides to finally part ways with Stallings by offering the $9.4 million that the former coach is owed on his buyout, instead of trying to weasel her way through a just-cause firing, the understanding that Pitt basketball is not on the level of Syracuse or Notre Dame needs to funnel front and present in the mind when searching for a new coach.
Pitt is a program that built on its foundation of success thanks to a pool of kids from consistent northeast states that took heavy interest in Pittsburgh's premier college basketball team.
Of every recruiting class that Jamie Dixon brought in, and who averaged 17 or more minutes per game for at least one season, only eight of those players did not come from Maryland, New Jersey, New York or Pennsylvania.
Pitt does not need somebody with "ACC ties." Pitt does not need another Stallings, who has no reach into recruiting hotbeds that made Pitt basketball the powerhouse that it was in the 2000s. Dixon and his staff knew the right region to pluck the kids from. Nasir Robinson, Brad Wanamaker and Lamar Patterson were toasts of northeast Pennsylvania. Instead of Pat Chambers and Penn State basketball cleaning up the valuable scraps left behind by Villanova, Pitt should be retrieving the largest of those crumbs as they were when those three ran the floor.
Just because you went from Big East to ACC, doesn't mean the recruiting landscape has or should change. Pitt holds a valuable title as the best basketball conference's lone representative of the keystone state. The program should embrace that, like it should with future trips to Brooklyn and Washington DC for the ACC tournament. The scraps left behind by the blue bloods want to join the ranks of Pitt to topple Duke and North Carolina as they did against the likes of Connecticut and Georgetown.
It all starts with recruiting for Pitt, and getting back to the basics is where the right candidate will find the quickest, most consistent solution to plugging this gaping hole of futility. Pitt is still a name that carries weight amongst the northeast basketball community.
Metamorphosis seems light years away on the basketball court in Oakland right now. The journey will be long, painful and tiring. Eventually, Pitt basketball will see brighter days. Better than what Dixon built in this city? More talented than that 2008-09 team? Stronger than Levance's tears?
Well, let's just say optimism for near-success with Pitt basketball means that its fanbase is living through the lyrics of a famous Howard Jones song.
Share